Welcome to our  Cannabis Social Club in Lanzarote! (CSC)
Canalanza Cannabis Club Lanzarote,  the reference if you are looking for the best quality marijuana. More than 25 varieties with different THC levels. Sour diesel, White widow, Northern lights, Og kush, Kalikush, Critical bilbo, and many many more cannabis strains.
Our experienced staff will guide you in a professional and individual way. In our Cannabis club, you will find a familiar and quiet environment. We offer you the highest level of quality, safety and customer service every day.
To become a member of our club, come to visit us in Puerto del Carmen, and our team of experts will inform you of the necessary requirements. We hope to see you soon!
Cannabis near me please!
If you are in the Canaries and you are visiting Lanzarote, or if you are a weed traveler or you are reading this in the East London, or in a coffee shop in London or even in Broadway market and you are in the need of trying top marijuana come to Puerto del Carmen to Canalanza Cannabis Club! You are all more than welcome!
What do I need to become a member?
So definitely you have decided to stand up from the sofa and to come to roll up some stuff and enjoy it with us. Go for it! We are waiting for you! 
First of all you have to be over 18 years old.
If so, all you need to bring is your  photo ID of you of any kind and pay the lifetime membership at our reception. We will prepare the contract and will explain all the details.
That's all. Quite simple isn't it?
Canalanza at Lanzarote
What is the difference between Canalanza and other Coffee shops?
To be honest we don't have any clue and we don't know what other clubs do either if they say that they are the best coffee shop.
We have over 25 varieties, all is natural and respectful.
As soon as you sign up with us, you will meet the Master of Higher levels, Octavio. He will be your guide through the different varieties and tastes. Trust me, he's the One. Nobody came back to complain.
At the dispensary you can see and smell all the varieties. They are in front of you, you can open the jars and feel them. You can also choose from CBD products, CBD oils or CBD creams. You can pay by card contactless if you like.
You can enjoy some soft drinks, coffee or tea. All of them for a very low prices. The federation coffee are going to be happy to enjoy a coffee at club Canalanza. We do it with natural coffee beans with espresso bar and clear filter coffees for a really good coffee.
Do you like to smoke Weed and listen to Music? 
At our cannabis club you can relax, smoke and even dance if you like! We have a selection of music that you can follow at spotify. Octavio is the DJ at Canalanza, he is always selecting the music for every single day. 
Do you like to smoke Weed and  play pool?
At our cannabis club Canalanza you can play some games, smoke some good Weed and listen to some good music. For sure you will have fun.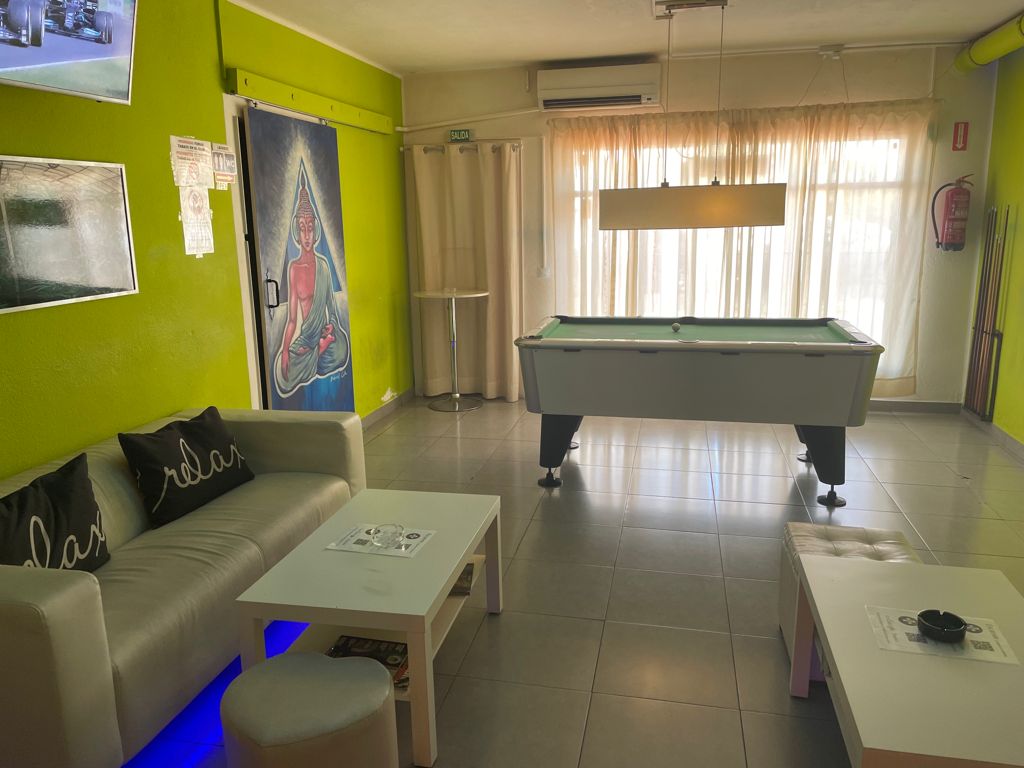 Do you like a peaceful place and smoke weed?
You are lucky too! We have a quiet little corner with a comfortable sofa and it's all just for you! So roll up your stuff, light it up and Relax. You are in Paradise!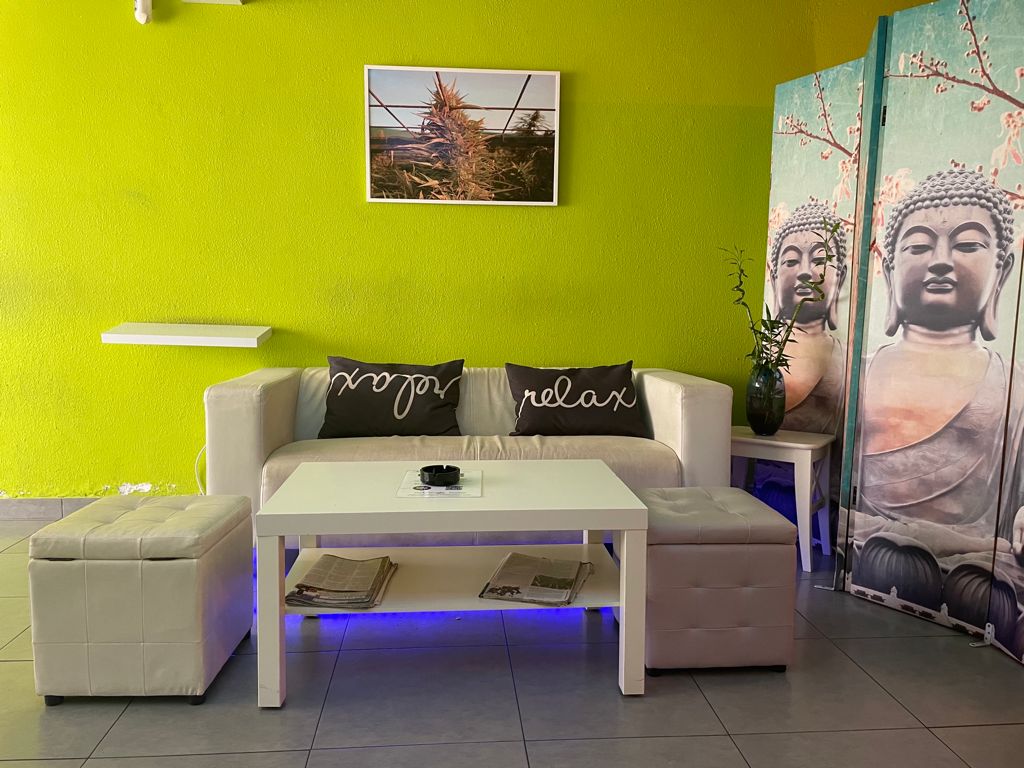 What are the opening hours at Canalanza?
You can come to visit us from Monday to Saturday from 11 AM to 22 PM. Sundays we are closed as we need a recovery day after we give our best for you every week.
How to get to Canalanza?
You can come by walking if you are in Puerto del Carmen, if not ask for a taxi to our club. We are behind bar Bagatela, and the bus stop is just in front of us.
Come to visit us at Canalanza!